Overview
Erik has a diverse practice, serving clients in business, employment, and real estate matters both in planning/compliance and litigation. He is the current chair of the Iowa State Bar Association Real Estate Section.
He is a certified Senior Professional in Human Resources (SPHR) and aims to evaluate the legal and practical effects that arise from disputes, problem employees, training issues, and OSHA letters (both on clients specifically and employers broadly ). Erik frequently appears in state and federal court on behalf of his clients.
Erik taught at the university level and is a frequent speaker on real estate and human resources topics to business associations and clients, where his engaging delivery enhances audience participation and information retention. Additionally, he regularly directs client training on the legal implications of personnel and management issues.
Experience
Experience
Member Attorney, Whitfield & Eddy, P.L.C., 2012—present
Chair, Whitfield & Eddy Labor & Employment Law Practice Group, 2016
Associate Attorney, Whitfield & Eddy, P.L.C., 2005—2011
Associate Instructor of Public Speaking, Indiana University, 1999—2000
Activities and Affiliations
International Association of Defense Counsel Trial Academy 2011
American Bar Association (Sections: Labor & Employment Law; Litigation; Public Contract Law; Forum on the Construction Industry)
Iowa State Bar Association (Chair, Real Estate and Title Law Section, 2017-2018; Sections: Business Law; Real Estate and Title Law; Environmental and Natural Resources)
Polk County Bar Association
Seminars
Iowa State Bar Association Annual Meeting, June 2018
Iowa State Bar Association Annual Meeting, June 2017
News & Events
Events & Speaking Engagements
Honors & Recognitions
Honors & Recognitions
Polk County Bar Association Volunteer Lawyers Project: recognized for 50 or more pro bono work hours in 2014-2015
Selected for inclusion in the Great Plains Super Lawyers in the area of Employment & Labor (Rising Stars: 2015-2017)
Selected for inclusion in the Best Lawyers in America as a top-ranked attorney in Real Estate Law (2019)
Lorman Education Services Distinguished Faculty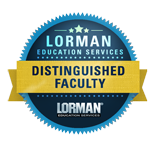 Cases Presentations & Publications
Cases Presentations & Publications
Published Cases
Hurm v. Dubuque Glass Co., 2012 U.S. Dist. LEXIS 60822 (N.D. Iowa May 1, 2012)
Nationwide Agribusiness Ins. Co. v. SMA Elevator Constr., Inc., 816 F. Supp. 2d 631, 637 (N.D. Iowa 2011)
Merfeld v. Warren County Health Servs., 597 F. Supp. 2d 942 (S.D. Iowa 2009)
AAA Elec., Inc. v. Agriprocessors, Inc., 2008 Iowa App. LEXIS 1180 (Iowa Ct. App. October 1, 2008)
Heartland Specialty Foods v. Johnson, 731 N.W.2d 397 (Iowa Ct. App. 2007)
Selected Publications, Presentations and Teaching Appointments
Presenter, "Platting and Subdivisions: Practical Considerations" Iowa State Bar Association Annual Meeting, June 2018
Presenter, "Ethical Rules and Related Topics" Iowa State Bar Association Corporate Counsel Section Webinar, December 2017
Presenter, "Commercial Real Estate Law Update," Iowa Commercial Real Estate Association Expo, September 2017
Presenter, "Environmental Issues in Real Estate Transactions," National Business Institute, December 2016
Presenter, "Family Law Habeas Corpus Proceedings," Iowa State Bar Association Family Law Seminar, October 2016
Presenter, "Planning and Zoning (Part 1 and 2)," Iowa State Bar Association Annual Meeting, June 2016
Presenter, "Planning Board/Zoning Board Appeal Hearings and Challenging Adverse Decisions," National Business Institute, December 2015
Presenter, "Resolving Disputes Over Land Use Code Violations," National Business Institute, December 2015
Presenter, "Guns in the Workplace," Iowa Chapter of the Association of Corporate Counsel (ACC), September 2014
Presenter, "Construction and Industrial Stormwater Permitting," Lorman Seminar, January 30, 2014
Presenter, "Recent FMLA Developments," FMLA Master Class for Iowa Employers, December 17, 2013
Presenter, "Military Family Leave: Current and Future Obligations," FMLA Master Class for Iowa Employers, December 17, 2013
Presenter,"Weather-Related Absenteeism: Policies, Payroll Adjustments, Telecommuting, and More," National Webinar hosted by Business and Legal Resources, November 12, 2013
Presenter, "Employment Law for the Super HR Department," Legal Support Professionals of Iowa, October 19, 2013
Presenter, "Guns-at-Work Laws: A Legal Obligation and Liability Primer for Employers," a national webinar sponsored by Business and Legal Resources (BLR), April 2013
Contributor, 50 States Employment Laws, Business and Legal Resources (BLR), 2012
Practice Areas
Industries
Education
Drake University Law School, J.D., 2005, order of the coif, with highest honors
Dwight D. Opperman Scholar, 2002-2005
Projects Editor: Drake Law Review, 2004-2005
Indiana University, M.A., 2000
Drake University, B.A., 1999, summa cum laude
Admissions
Iowa
U.S. District Court - Northern District of Iowa - Bankruptcy
U.S. District Court - Southern District of Iowa - Bankruptcy
U.S. District Court - Southern District of Iowa
U.S. District Court - Northern District of Iowa