Fatino Presents at ABA Fidelity and Surety Law Committee Meeting
05.16.2017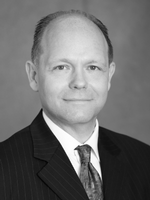 Attorney John F. Fatino served as a panelist at the American Bar Association Fidelity and Surety Law Committee Spring Meeting in Naples, Florida. The presentation concerned surety liability under performance bonds.

The Fidelity and Surety Law Committee is one of the General Committees under the auspices of the Tort Trial & Insurance Practice Section (TIPS) of the American Bar Association.
---
For More Information:
For more information on surety law topics, contact John Fatino at 515-288-6041.