Jonathan Kramer Speaks on Succession Planning Panel
04.20.2017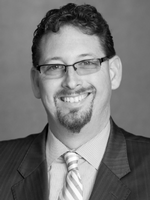 Attorney Jonathan Kramer was a panelist on the "Succession Planning - Leaving a Legacy" session at the AGC Controllers Council and CFMA Joint Meeting on April 20, 2017 in Ames, Iowa.
Jonathan served on a panel with professionals from the accounting, insurance, and financial planning industries and discussed real-life business continuity issues and strategies about business transfer from one generation to the next.
Learn more about the Associated General Contractors at their website and Construction Financial Management Association at their website.
---
For More Information:
For more information, contact Jonathan E. Kramer at 515-288-6041.