ALFA International EPL & Professional Liability Seminar 2016
06.08.2016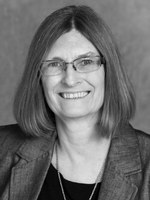 Whitfield & Eddy attorney Jaki Samuelson attended the ALFA International EPL & Professional Liability Practice Group Seminar June 8-10, 2016 in New York, New York.
The seminar, co-hosted by ALFA International's EPL & Professional Liability Practice Groups, addressed strategic considerations and practical solutions for managing employment-related and professional liability claims. Sessions included topics, speakers, and legal strategies to focus on advanced methods and effective risk management techniques currently utilized by skilled claims professionals and attorneys to achieve favorable results and efficiency in claims handling.
ALFA International is the premier network of independent law firms. Founded in 1980, it was one of the first and continues to be one of the largest and strongest legal networks with over 140 member firms throughout the world. Whitfield & Eddy is the only Iowa member in the association. For more information on ALFA International, click to their website.