ALFA International Transportation Seminar 2016
05.04.2016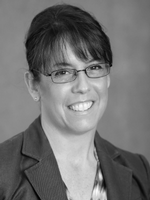 Whitfield & Eddy attorney Kimberly S. Bartosh attended the ALFA International Transportation Practice Group Seminar May 4-6, 2016 in Key Biscayne, Florida.
The program, "Reptile Extinction: Placing Reptile Theory on the Endangered List" focused on psychological theories upon which the Reptile Revolution is based. Sessions will include bset practices, tactics employed by plaintiff's counsel, jury deliberations analysis, video deposition testimony analysis, and applicability of the Affordable Care Act.
ALFA International is the premier network of independent law firms. Founded in 1980, it was one of the first and continues to be one of the largest and strongest legal networks with 145 member firms throughout the world. Whitfield & Eddy is the only Iowa member in the association.
Learn more about ALFA International at their website.