ALFA International Transportation Seminar 2017
05.02.2017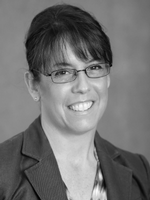 Attorney Kimberly S. Bartosh attended the ALFA International Transportation Practice Group Seminar May 10-12, 2017 in Scottsdale, Arizona.
The program, "Trucking 2.0 Road to the Future" focused on technology and the role it plays in every transportation claim including data from EDRs, EOBRs, cell phones, Drive Cams and other information. Sessions provided attendees actionable tools and techniques to reach more successful resolution with trucking claims.
ALFA International is the premier network of independent law firms. Founded in 1980, it was one of the first and continues to be one of the largest and strongest legal networks with 145 member firms throughout the world. Whitfield & Eddy is the only Iowa member in the association.
Learn more about ALFA International at their website.
For More Information:
Contact Kim Bartosh about trucking and transportation matters at 515-288-6041.