American Bankruptcy Institute Spring Meeting 2016
04.14.2016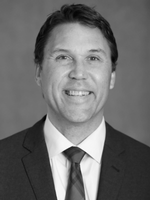 Whitfield & Eddy member attorney John Moorlach attended the 2016 American Bankruptcy Institute 34th Annual Spring Meeting in Washington, D.C., April 14-17, 2016.
The event featured national speakers on bankruptcy, litigation, ethics and workshops on various topics including large and small commercial cases.
Learn more about the ABI at their website.