Association of Corporate Counsel Seminar Presentation by Mark Rice
06.07.2017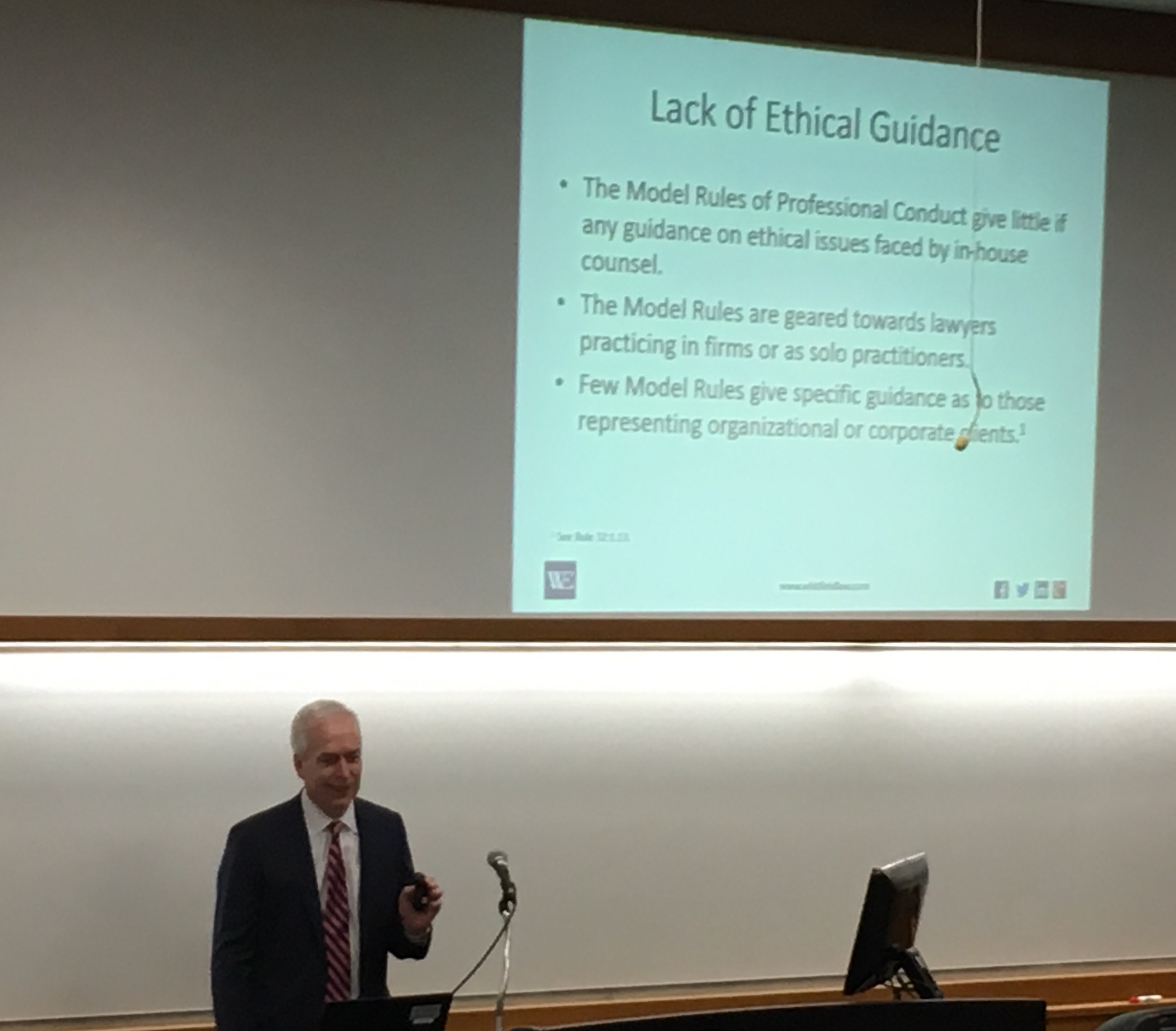 Whitfield & Eddy Law attorney G. Mark Rice presented "Protecting the Attorney-Client Privilege: Strategies for Corporate Counsel to Maximize Privilege Protections While Maintaining Ethical Standards" at the Association of Corporate Counsel of Iowa (ACC-IA) Seminar at the Drake University Law School Cartwright Hall in Des Moines, Iowa on Friday, June 2, 2017.
Learn more about the ACC-IA at their website.
---
For More Information:
For more information on the topic of attorney-client privilege for corporate counsel, contact Mark Rice at 515-288-6041.