American Bankruptcy Institute VALCON 2016
03.14.2016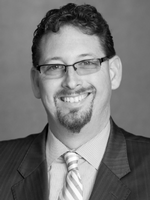 Attorney Jonathan Kramer attended the American Bankruptcy Institute VALCON in Las Vegas, NV, March 14-16, 2016. The conference is focused on professionals in the distressed debt, restructuring and valuation industry. Industry-focused programs included fundamentals of accounting and finance for distressed companies, fundamentals of valuation and methodologies, negotiation of distressed company restructuring, valuation of middle-market companies, hot topics in valuation, and more.
Jonathan specializes in deficiency or unsecured judgment collection of debts between $100,000 and $5,000,000. He represents creditors in state, federal or bankruptcy court litigation relating to debt collection on hourly and contingent fee bases.
Learn more about the conference at their website.