Commercial Law League of America Conference 2016
04.06.2016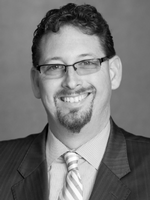 Whitfield & Eddy attorney Jonathan Kramer attended the Commercial Law League of America 122nd National Convention in Chicago, IL, April 6-9, 2016. Industry-focused programs included hidden assets in consumer and business bankruptcy, working out problems with troubled loans and clients, advanced collections procedures, and more.
Jonathan specializes in deficiency or unsecured judgment collection of debts between $100,000 and $5,000,000. He represents creditors in state, federal or bankruptcy court litigation relating to debt collection on hourly and contingent fee bases.
Learn more about the conference at their website.