Construction Drones Seminar Wednesday, June 15 in West Des Moines
06.10.2016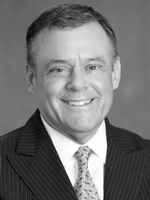 The Whitfield & Eddy Law Construction Practice Group sponsored the Master Builders of Iowa The Drone Age - A Primer for the Commercial Construction Industry Seminar Wednesday, June 15, 2016 in West Des Moines, Iowa.
Attendees were given the presentation "Legal Topics Related to Drones" at the seminar, which included legal considerations of drone use on construction sites and related FAA Drone Regulations. Construction attorney Jeff Stone is the author of the "Construction Industry FAA Drone Regulations Update."
Author David Preznuk, CEO and Founder of Aerial Strategies, LLC, was the featured speaker for the seminar. Preznuk is the author of "The Drone Age - A Primer for Individuals and the Enterprise."