Master Builders of Iowa Construction Drones Seminar Webinar
09.07.2016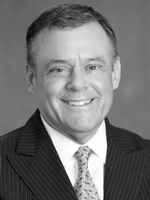 Whitfield & Eddy Law Construction Practice Group attorney Jeff Stone delivered "Up in the Air - Legal Issues of Drones in the Construction Industry" webinar for Master Builders of Iowa.
Attendees learned about the history of drones and the distinction between private and commercial use of drones. Focus was given to legal considerations of drone use on construction sites and related FAA Drone Regulations. Construction attorney Jeff Stone is the author of the "Construction Industry FAA Drone Regulations Update."
---
For More Information:
Contact attorney Jeff Stone by email or phone at 515-288-6041 for more information on drones in the construction industry.