DRI Trucking Conference 2016
04.18.2016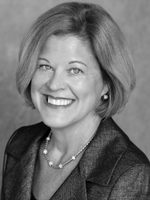 Whitfield & Eddy attorney Maureen Roach Tobin attended the Defense Research Institute Trucking Law Conference April 14-16, 2016 in Chicago, Illinois.
Some topics at the conference included: latest technologies being used by the trucking industry and impact on drivers and defense attorneys; common juror misconceptions of truck drivers and the industry; defense strategies; key legislation; off-duty conduct; and controversial trends in broker liability.
Learn more about the conference at the DRI website.