Jaki Samuelson Presents at Iowa Bankers Association HR Conference
04.11.2017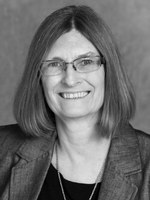 Whitfield & Eddy Law member Jaki Samuelson presented the Employment Law Update at the Iowa Bankers Association Human Resources Conference April 11, 2017.
Jaki discussed some of the major employment law issues human resource professionals will need to monitor in 2017. She provided an overview to regulatory changes to FLSA overtime regulations, adjustments to health care costs under the ACA, and other topics expected to have a major impact on HR professionals, employers and employees.
Learn more about the Iowa Bankers Association at their website.
---
For More Information:
For more information, contact Jaki K. Samuelson at 515-288-6041.