Jonathan Kramer Presents at Commercial and Bankruptcy Law Seminar
05.12.2017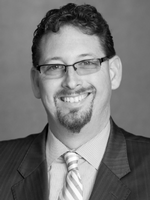 Attorney Jonathan Kramer presented "Unethical Conduct or Great Lawyering: Everyday Debtor-Creditor Scenarios" at the Iowa State Bar Association Commercial and Bankruptcy Law Seminar on May 12, 2017 in Des Moines, Iowa.
Jonathan is a regular speaker about collections matters and represents creditors in state, federal or bankruptcy court litigation relating to debt collection.
---
For More Information:
For more information, contact Jonathan E. Kramer at 515-288-6041.