Marso Presents on Dispute Resolution and Claims at U.S. DOT Transportation Bonding Education Program
10.24.2016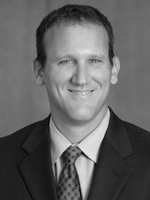 On October 25, 2016, Steve Marso, along with Jay Farley, Vice President at Merchants Bonding Company, gave a presentation on claims and dispute-resolution processes at the U.S. Department of Transportation Bonding Education Program (BEP) in Bettendorf, Iowa. The program, which was coordinated with the USDOT and the Surety & Fidelity Association of America, was targeted to disadvantaged business enterprises, such as minority, women and veteran-owned companies competing for public-construction projects.
---
For More Information:
Contact Steve Marso at 515-288-6041.