Whitfield & Eddy Law Voted Downtown Chamber Business of the Year
02.19.2018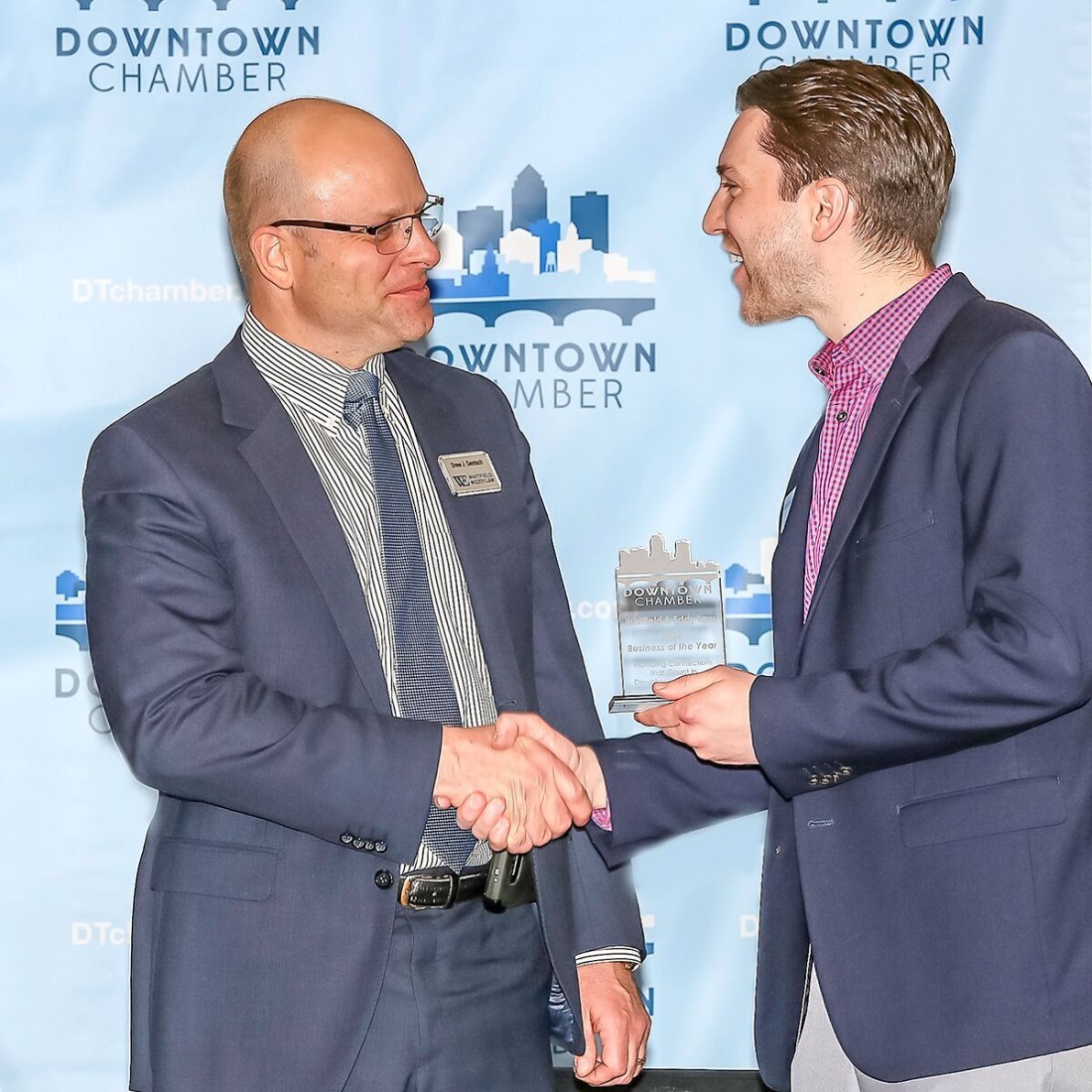 Des Moines Downtown Chamber members voted Whitfield & Eddy Law Business of the Year. The firm was recognized with other award winners including individuals, businesses, and non-profits. Attorney Drew Gentsch accepted the award on behalf of the firm.
Whitfield & Eddy has been a long-time member of the Downtown Chamber, active in committees, the board of directors, and as a sponsor of events including the Annual Celebration. From 2015 to 2017, the firm was the lead sponsor of the Development Insights Group (DIG). In that time, DIG grew to be one of the most popular Downtown Chamber events with early access to new construction developments and presentations by developers, construction professionals, local business leaders, and government officials.
Learn more about the Downtown Chamber Annual Celebration and Awards on February 22, 2018 at the event website.