Whitfield & Eddy Hosts Drake University Law Chinese SWUPL Students
09.22.2016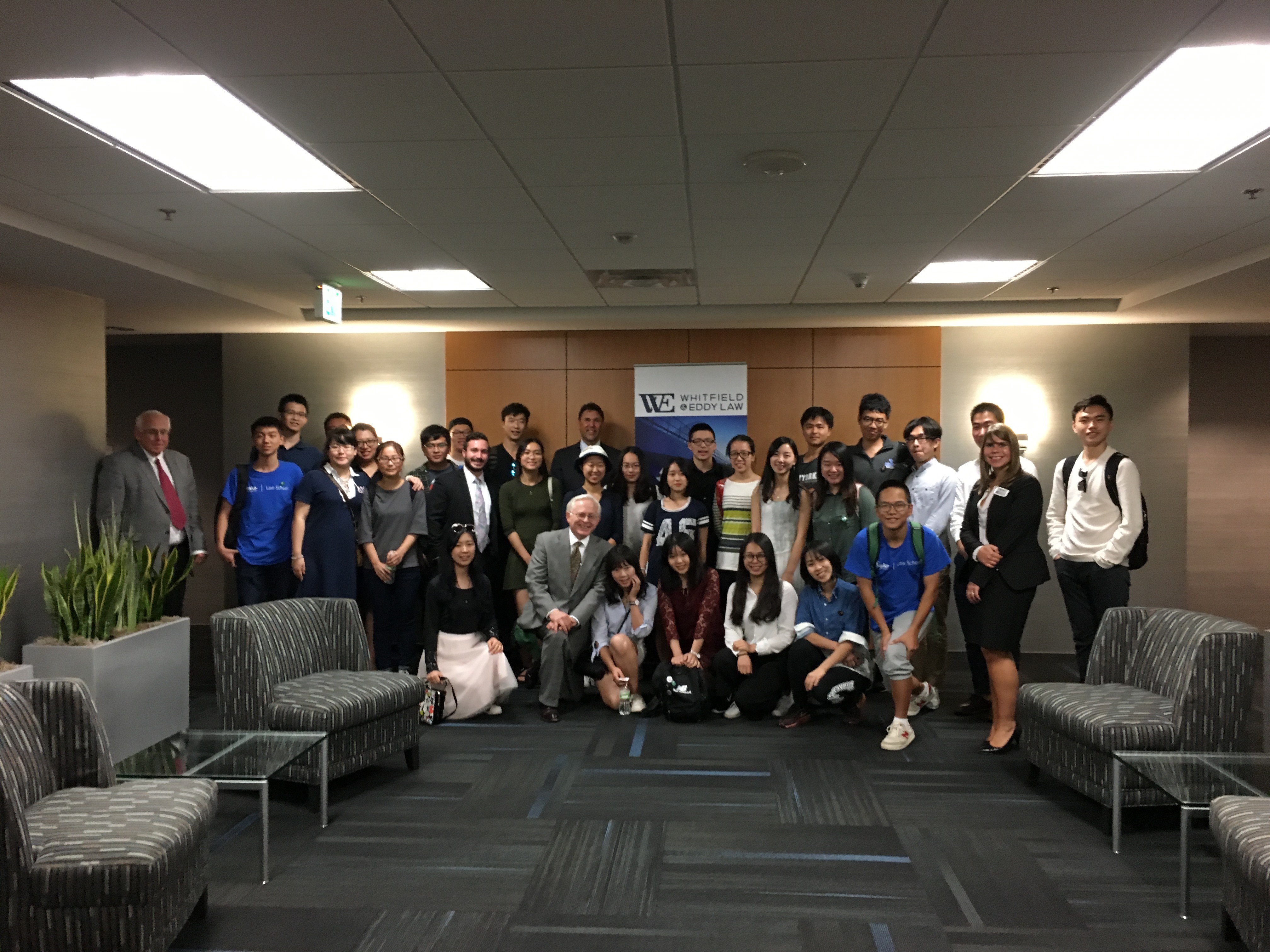 Whitfield & Eddy Law attorneys Thomas Reavely, John Moorlach, and Molly Brown welcomed guest students from the Southwest University of Political Science and Law (SWUPL) on Tuesday, September 20, 2016. The students are visiting the Drake University Law School from their school in Chongquing Municipality, People's Republic of China.
The 29 Chinese law students are part of the first-ever Introduction to American Law and Legal System Program taught by Drake Law faculty and includes tours of Iowa businesses, institutions and landmarks.
During their tour of the new Whitfield & Eddy Law Des Moines office at the Hub Tower, they visited the firm's 7-room conference center, training facility, cafe, law library, law clerk work center, attorney offices. Attorney guides addressed their questions about the firm's primary and secondary areas of practice, technology utilization, workflow, administrative support, and what an average day looks like for attorneys in business and litigation practices.
Learn more about the program at the Drake University Law School website and the SWUPL website. See pictures from the visit on Whitfield & Eddy social media sites including LinkedIn, Twitter, and Facebook.