Tom Henderson Receives Salvation Army Begie Hefner Award for Volunteer Activity
05.16.2019
Whitfield & Eddy attorney Tom Henderson was presented with the 2019 Begie Hefner Award at the Salvation Army's Annual Award Banquet "Service Over Self."
Henderson has served as on the Salvation Army Advisory Board since 1985, including Board Chair for over 10 years, worked on the Canteen Feeding Program, and been Red Kettle Bell Ringer and Christmas Store volunteer during the Christmas season.
The award is named for Ms. Begie Hefner, a longtime volunteer for the Salvation Army and recipient of the 2018 Lifetime Membership Award. She is the only person in the Des Moines area with a Salvation Army Red Kettle bearing her name and has raised tens of thousands of dollars by hosting open houses before Christmas.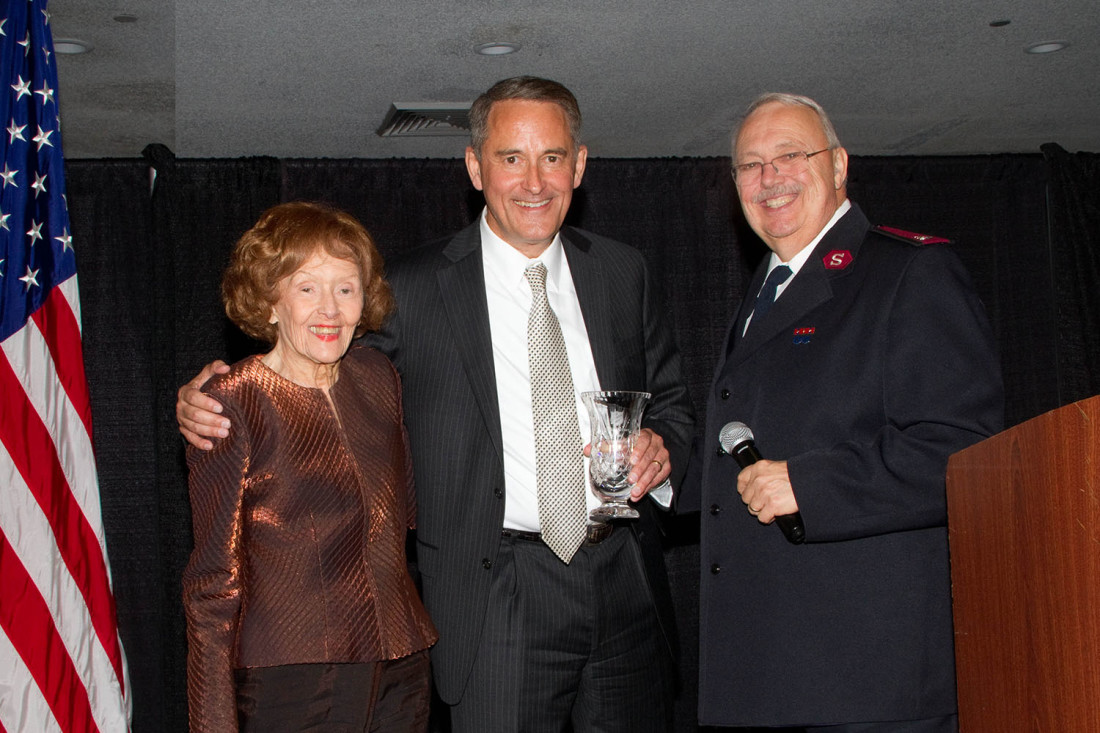 Pictured: Begie Hefner, Tom Henderson, and former Salvation Army Major Jim Beardsley.