Attorney Kara Sinnard Featured In the Iowa Lawyer
04.26.2016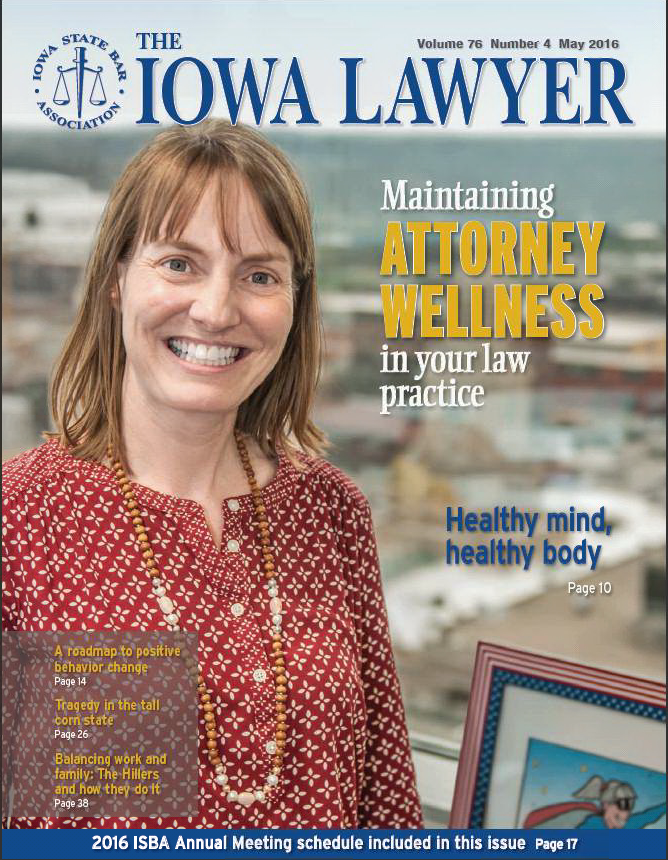 Attorney Kara Sinnard was featured in the May edition of The Iowa Lawyer magazine and wrote an article on mindfulness and meditation.
In the article, Sinnard explains why meditation and mindfulness can be beneficial for attorneys and how to get started with the practice. She is a registered yoga teacher through Yoga Alliance and practitioner of meditation.
The magazine can be found on the Iowa State Bar Association website.
For More Information: